You can hear rarely-shared insights and stories of the Mono Nation trade route adventures in the audio interview with Lou Beihn, of the Mono People conducted by Cheryl Frank of Ponderosa Telephone. Audio clips are available below.
The Mono Nation Trade Route
The Mono People have asked themselves: How will our children learn to cherish their heritage and carry forth the ways of our ancestors?
Over twenty years ago, the Mono People formed the Mono Nation. The challenge was to inspire their youth to embrace the Mono tribal culture and understand the significant role of the acorn to the daily diet of their ancestors. To demonstrate the importance of the land and trading culture of their people, volunteers Pat and Lou Beihn of North Fork have led summer hikes across the spectacular Mono and Paiute high elevation passes for the past nine years. These two people have been instrumental in enriching the cultural lives of a multitude of Mono children, adults and elders with real trade route experience and the spiritual memories of their ancestors.
Along this five day route, the Mono hikers choose to fish, search out edible plants, weave baskets, participate in a spiritual ceremony, grind acorns, share ancestral stories and songs and enjoy each others' company in the same manner as those who traveled this route before them. Lou explains that "many kids, even adults, are very shy at first, but we are patient and we allow them to participate in their own way, in their own time. We often share remarkable wilderness adventures, and through those, we form very close bonds for life. It is wonderful!"
Communications for Life
The Mono People understand the value of communication to share their cultural heritage. At Ponderosa we also place a strong value on communication and we are honored to deliver the Voice and Internet communication technologies that enhance the lifestyles of the customers we serve.
Interview Segments
1. How it Started
2. The Mono Nation
3. The Mono People
4. Annual Golf Fundraiser
5. Paiute Pass Ascent
6. Descent to Florence Lake
7. Pre-Hike Preparation
8. Paiute Pass Wilderness Trail
9. Ancestors on Mono Pass Trail
10. Bishop to Mono Hot Springs
11. Mono Nation Kitchen
12. Foraging for Food
13. Coexisting with Bears
14. Fish for Every Meal
15. Education for Leadership
16. Offering Kids a Fresh Start
17. Watching Kids Grow
Gallery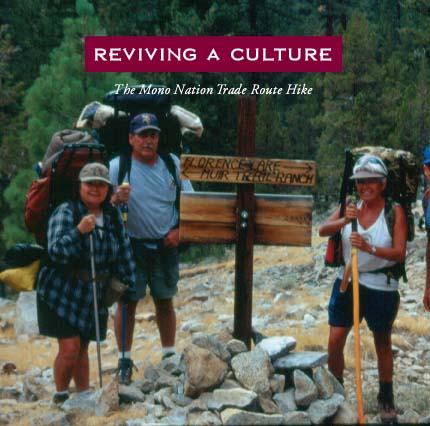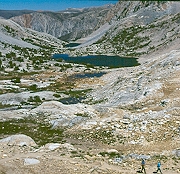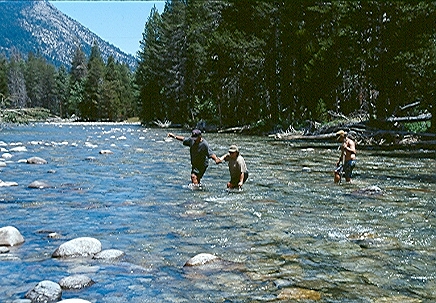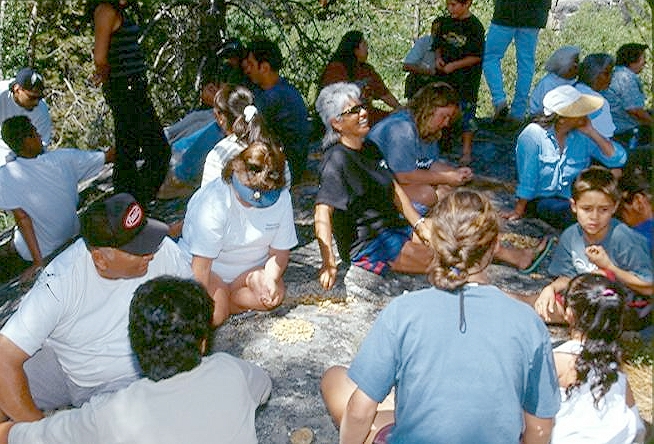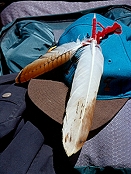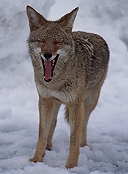 Photos by Keith Sauer